Complete Story

05/13/2019
Economic Alliance Houston Port Region Industrial Procurement Forum - June 18, 2019
The Economic Alliance Houston Port Region is hosting its Industrial Procurement Forum on Tuesday, June 18, 2019 at the Pasadena Convention Center.
Click here for more details and to register.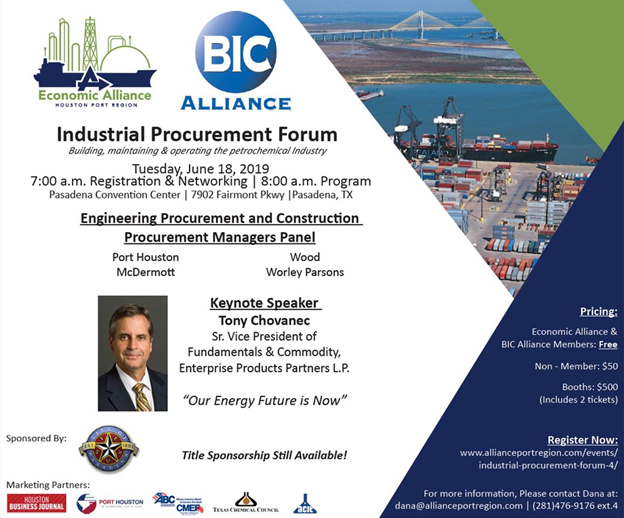 Chad Burke | President & CEO
281-476-9176 ext. 1
203 Ivy Ave. Suite 200
Deer Park, TX 77536
www.allianceportregion.com
The Economic Alliance Houston Port Region, created in 1985, provides professional economic development services for the businesses and communities surrounding the 25-mile Houston Ship Channel. Since 2008, the Economic Alliance has supported over 61 successful projects that have helped create 2,894 new jobs and over $10.1 billion of capital investment to the Houston Port Region.